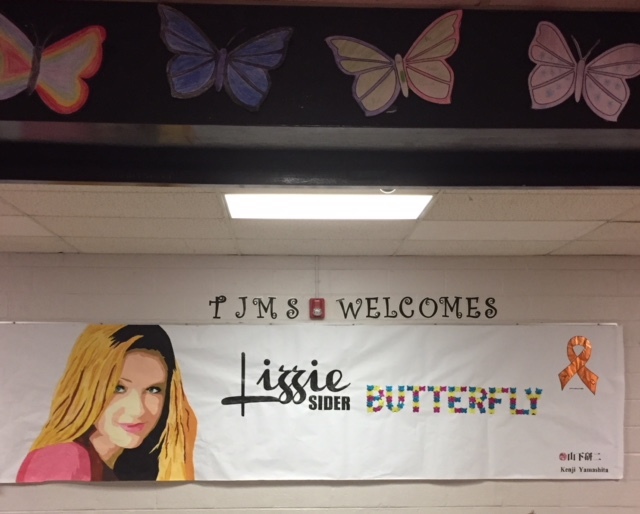 May 9, 2018
Posted at 8:00 PM
Counting the hours 'till TJMS, Milnes, Rayburn, Warren Point!
Counting the hours! ... Looking forward to a MOMENTOUS assembly!
May 10 – Milnes, Radburn & Warren Point Elem.
May 11 – Thomas Jefferson MS
→ Special thanks to TJMS for hosting this event ←
We are all BUTTERFLIES!
#NobodyHasThePowerToRuinYourDay
♥
Awesome banner and photo by Thomas Jefferson Middle School!